El vocabulario nuevo:
stuffed animal = peluche
wig = peluca
photographer = fotógrafo
color of orange = anaranjado
endorsement = aprobación
messaging = mensajería
Hannah (naturaleza, Tempe), estefanie (veterinario).
A está reunión asistimos Alex, Andrew, Azad, E, Hannah, Maria, Mary, Patrick, Stephanie, y yo (Félix).
Hannah y Stephanie asistieron por primera vez. Hanna es de Tempe, Arizona y estudió la naturaleza. Stephanie es veterinario. Por coincidencia, Stephanie conoció a Andrew muy bien. Fue chistoso porque Andrew vivo en Santa Barbara, California y estuvo aquí porque está visitando a E.
A Patrick le gusta Telegram por mensajería. Dijo que es más segura que Whatsapp.
Las noticias tristes para mí fue mi gatita, Tigre, murió ayer. Ella tenía cancer. Fue una gatita dulce and amigable y voy a extrañarla muchisimo.
Después de la reunión, fuimos al restaurante de Rio Grande para cenar. Fue mi última vez en el grupo hasta el fin de octubre porque voy a estar en España para andar el Camino de Santiago del Norte (entre otras cosas). María y Patrick pueden asistir al grupo una vez más, y luego van a mudarse a Burbank, California porque Patrick tendrá trabajo nuevo con la empresa Dreamworks. ¡Felicidades, Patrick, y buena suerte!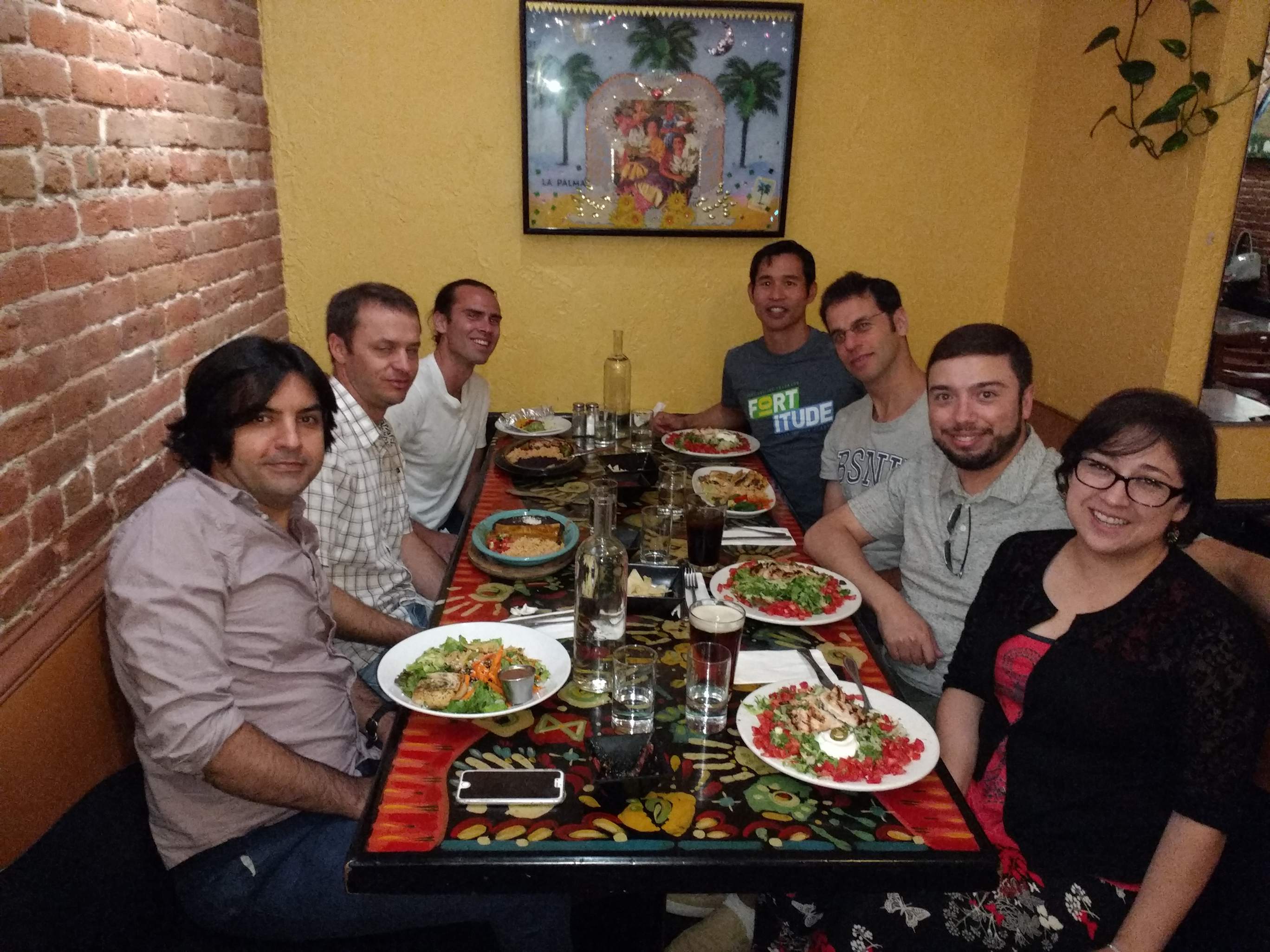 [These notes have not been proofread by a native speakers and may contain some grammatical errors.]