El vocabulario nuevo:
OVNI (Objeto volador no identificado) = UFO
pájara = bonking; hitting the wall
estar de goma = have a hangover
mordisco = bite, nibble (noun)
enchado = swollen
cona de vergüenza = cone of shame
cucarachas = cockroaches
pasantía = internship
enrollar la lengua = to roll one's tongue
marcar las erres = roll (trill) the r's
Día de los Caídos = Memorial Day
Amber, Ariana, Julie, Maite, Maureen, Olivia, Raquel, y yo asistimos esta reunión. Fue la primera vez para Amber. Amber estudió español en la universidad y en Costa Rica.
Ariana está adicta al juego de videojuego Oregon Trail. Ella lo juega en un sitio web para juegos de DOS.
Raquel está adicta a la baile de salsa. Ella asistió las noches de salsa durante dos noches consecutivas.
Hablamos de enrollar la lengua. Se aparece que puedo enrollar la lengua solamente con mi dedo. Pero, a menos no es necessario para enrollar la lengua para marcar las erres.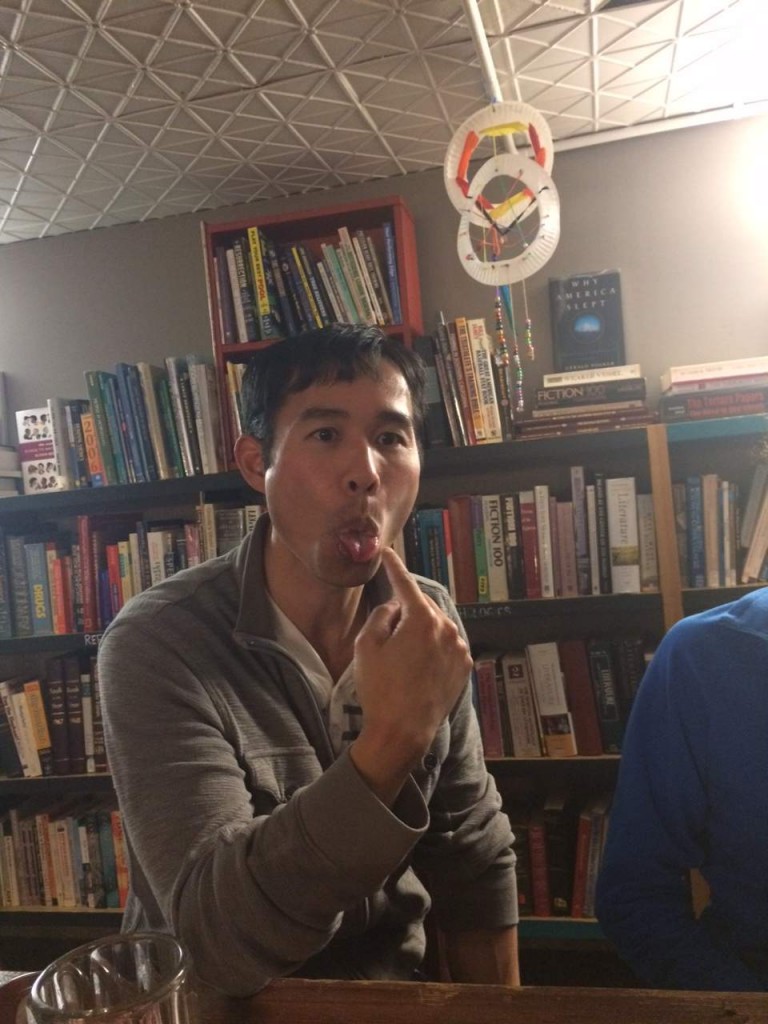 Después de la reunión, fuimos al restaurante Rio Grande para beber, comer, y celebrar el Día de los Caídos (Memorial Day en inglés).