Palabras intersantes:
la cerca de alambre de púas – the barbed wire fence
la rodillera – the kneeboard
menear – to wiggle
el conejillo de indias – the guinea pig
los recados/mandados – errands
Hoy vinieron Mel, Taryn, Jen, Miguel, Nora, Julia, Sal, John, Katie, Jacob y "E" (yo, el lider del grupo).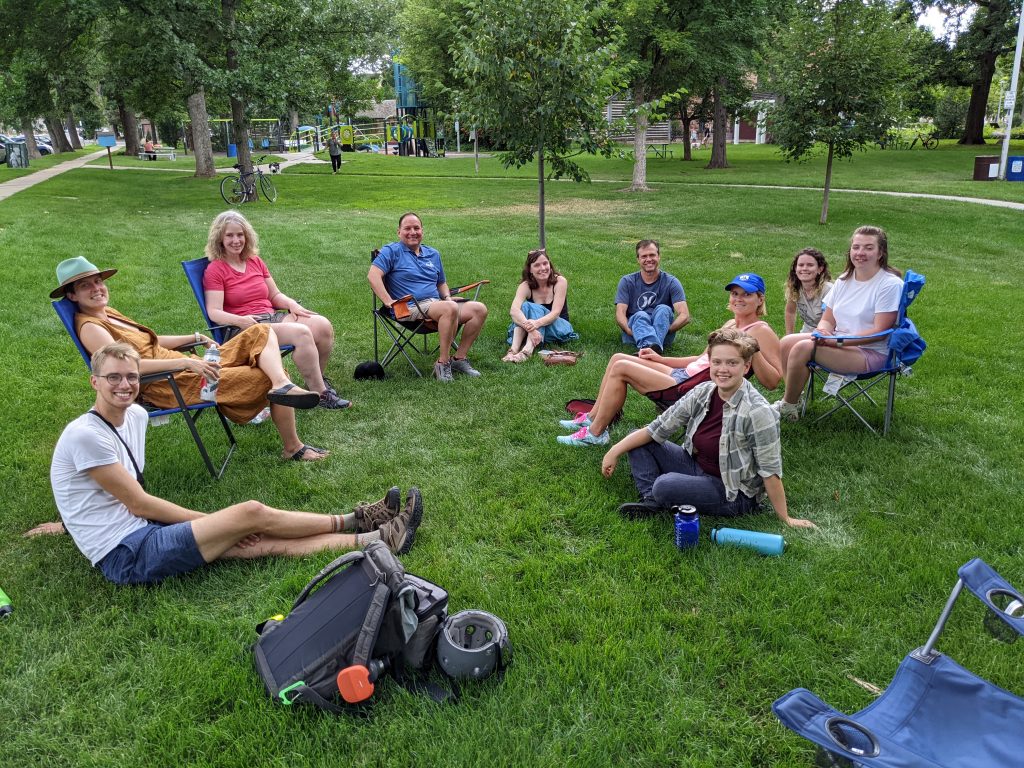 Gracias por venir todos!
Mel escaló dos 14'ers la semana pasada. Luego se fue a navegar en Horsetooth Reservoir e hizo un poco de "kneeboarding". Ella va a correr otro maratón este fin de semana en Minnesota. Este será su estado número 43. Todavía no estoy seguro de por qué le gusta tanto correr. Quizás esté huyendo de algo.
Nora sigue bostezando cuando me habla. ¡Me preocupa que puedo estar aburriéndola!
Jacob fue a Perú por 10 días con su hermano recientemente. Comenzaron su viaje en Cusco y caminaron mucho. Y claro, fueron a Machu Picchu. ¡Se cortó el pelo! Debjo estan las fotos herosas de él y su hermano en sus viaje.
Taryn llevaba su Fitbit. Su proveedor de seguros le da algo de dinero si camina 10 mil pasos cada día. Le sugerí que pusiera el Fitbit en la cola de un perro y, en su lugar, se sentara en el sofá.
Julia cuidó a algunos niños el fin de semana pasado. Les encanta las máquinas de autopago en el supermercado y tocar los botones. ¡La hija de Julia también consiguió su primer trabajo recientemente!
Como siempre, agradezco a Manuel, nuestro maravilloso hablante nativo de español, por corregir los apuntes.
Si no quiere ser incluido en las notas y/o las fotos, por favor dígaselo a "E" (yo, el lider del grupo).