Las nuevas palabras de hoy:
parcialidad = bias
poco profundo = shallow
programa concurso = game show
ornear; cocinar al horno = to bake
Andrés, Eli, Evan, Javi, Julie, Katherine, Satnam, y yo asistimos esta reunión.
Hoy fue el cumpleaños a Eli. Aprendimos que en México, la gente canta Mañanitas para los cumpleaños, como esto:
¡No importa que Eli es de Barcelona!
Eli compartió una torta de queso y calabaza con nosotros. Anastasia, una estudiante de Eli y miembro de nuestro grupo de español, orneó la tarta. Fue deliciosa. Gracias, Anastasia.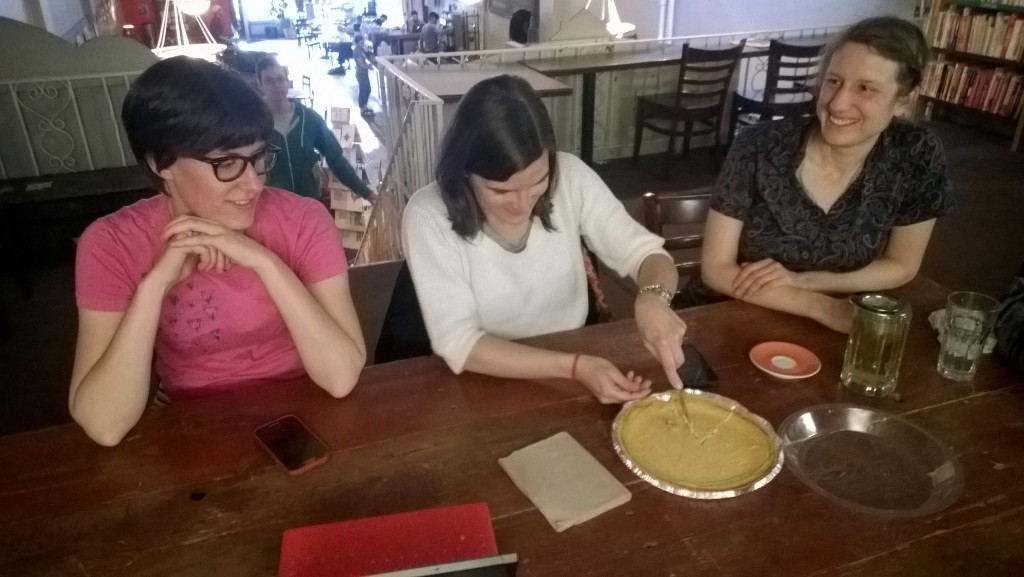 Después de la reunión de conversación, fuimos al restaurante Rio Grande para celebrar el cumpleaños de Eli. Chris, Javi y su compañera de casa (Carli), Olivia, y Melanie (una amiga de Olivia visitando de la Bahía de San Francisco) se reunieron con nosotros para beber y cenar.
Después de la cena, algunos de nosotros fueron de bares diferentes, incluyendo The Forge y Tony's. ¡Disfrutamos muchisimo!