Las palabras nuevas de hoy:
hartar con = to be sick of
sube volumen = turn up the volume
guitarrista = guitarrist
palabro = swearword; odd word; pretentious term; barbarism
empellón, nerd = nerd
Amanda, Chris, Dave, Eli, Evan, Jason, Julie, Karla, Scott, Travis y yo asistimos esta reunión.
El mes pasado, Chris fue a Las Vegas para una conferencia. Él regresó con esta camisa: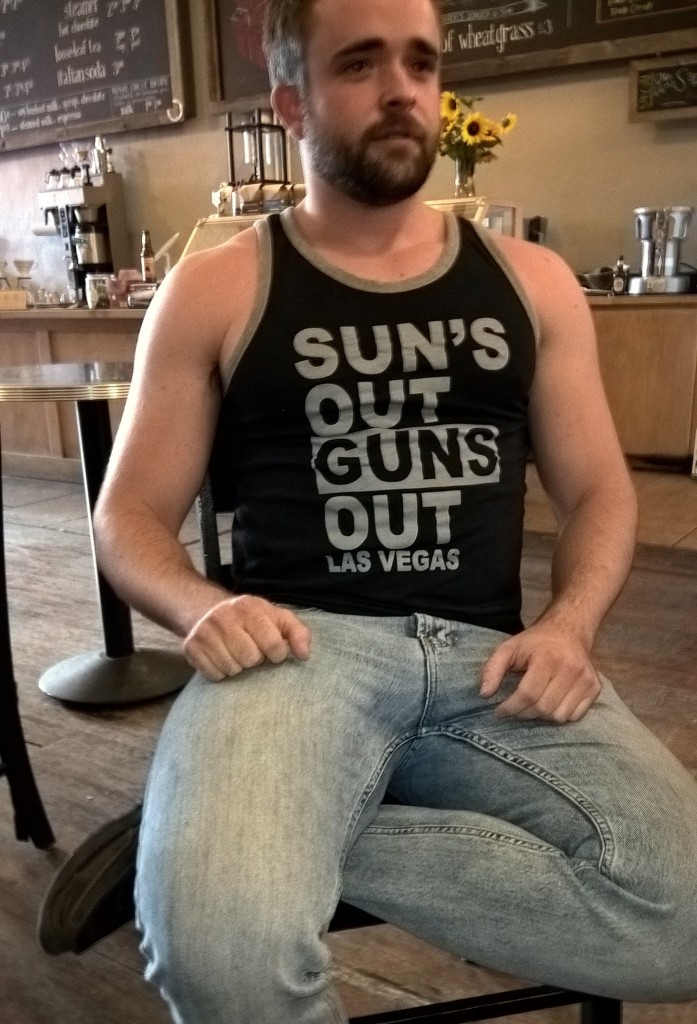 Julie nos dijo que no le gustan los emparedados. Pues, a ella le gustan los bocadillos con lechuga, aguacate y otros legumbres.
Travis trabajaba en Chile durante un año como maestro de inglés.
Yo dijé al grupo sobre mi compañera de casa nueva (Eli). Eli va a quedarse en mi casa con los gatos cuando yo estará en St. Louis durante los próximos 9 meses. La próxima reunión va a ser mi última hasta Octubre, tal vez. Pero voy a regresar a Fort Collins en vez de cuando y voy a asistir las reuniones de español por seguro.