Vocabulario nuevo del día:
rosca de reyes = a Spanish and Latin American king's cake pastry traditionally eaten to celebrate Epiphany
Alberto, Alex, Chris, Evan, Jason, Julie, Rachel, Vanessa, y yo (Felix) asistimos esta reunión, la primera del año nuevo. Fue la primera reunión de conversación española para Rachel.
Nos reunimos como normal en el Bean Cycle, pero las condiciones no fueron normales. ¡Es porqué no hubo electricidad en su cuadra en Old Town! Por eso, durante toda la reunión (excepto un momento despùes de la reunión), nos reunimos en el oscuro.
Alex trajo una torta oval (se llama rosca de reyes) para celebrar el Día de Reyes (el 6 de enero). El día es para conmemorar la llega de los tres hombres sabios quién visitaron el bebé Jesus. La tradición incluye comer la rosca de reyes con un figurilla de bebé Jesus al dentro de la torta. Alexo la obtuvo en una panadería de Thornton, Colorado.
Acuerdo de Wikipedia, la persona que busca la figurilla tiene esta responsibilidad:
The tradition of placing a trinket (a figurine of the Christ child) in the cake is very old. The baby Jesus hidden in the bread represents the flight of the Holy Family, fleeing from King Herod's Massacre of the Innocents. Whoever finds the baby Jesus figurine is blessed and must take the figurine to the nearest church on February 2 (Candlemas Day, Día de la Candelaria). In the Mexican culture, this person has the responsibility of hosting a dinner and providing tamales and atole to the guests. In U.S. communities with large Mexican and Mexican-American populations, such as Los Angeles, San Diego, San Jose, Dallas and Chicago, the celebration includes the Mexican hominy stew pozole, which is made for all one's neighbors.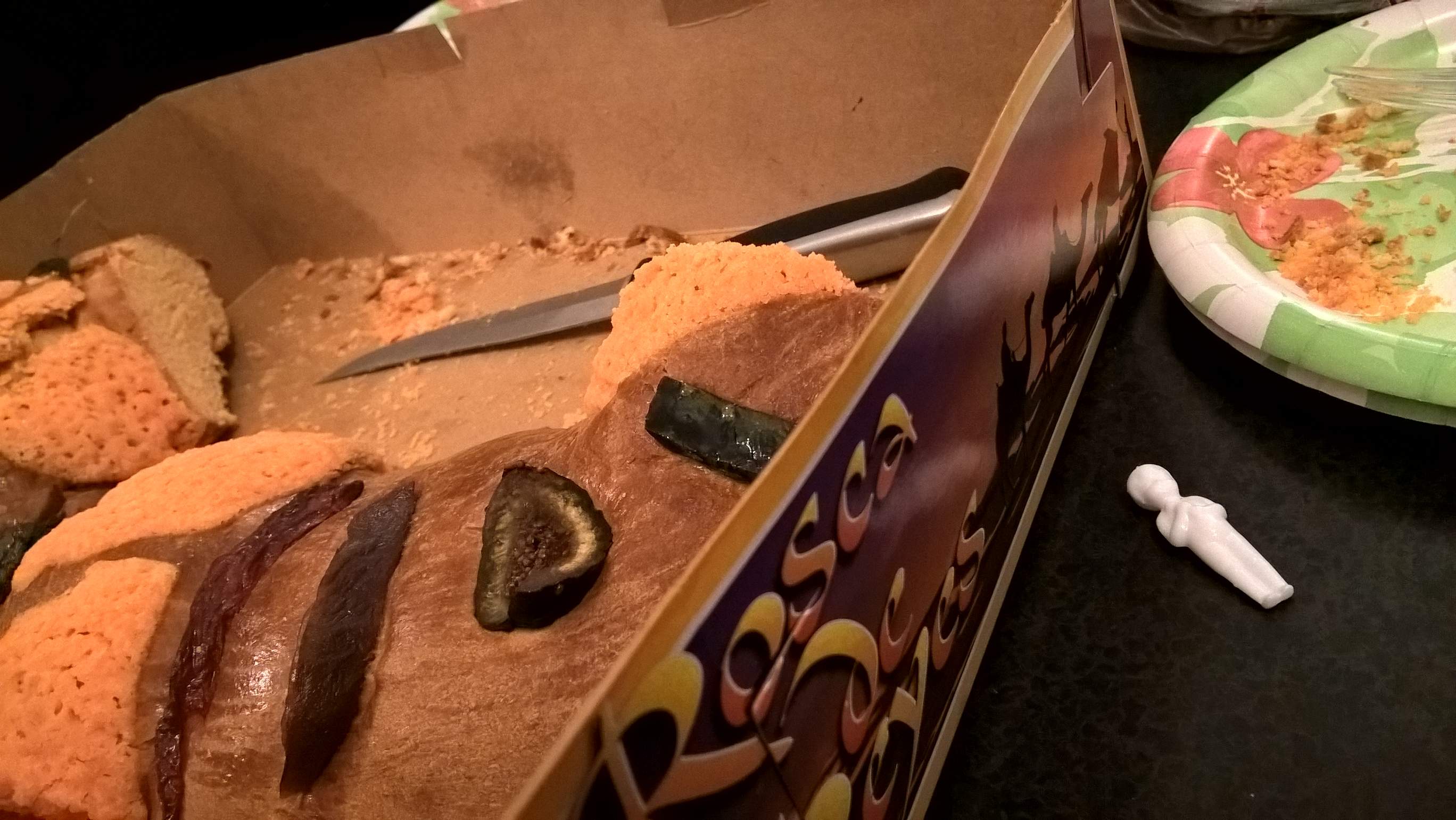 Felicidades a Evan para encontrar la figurilla. Tal vez, Evan va a tener una fiesta ahora. 🙂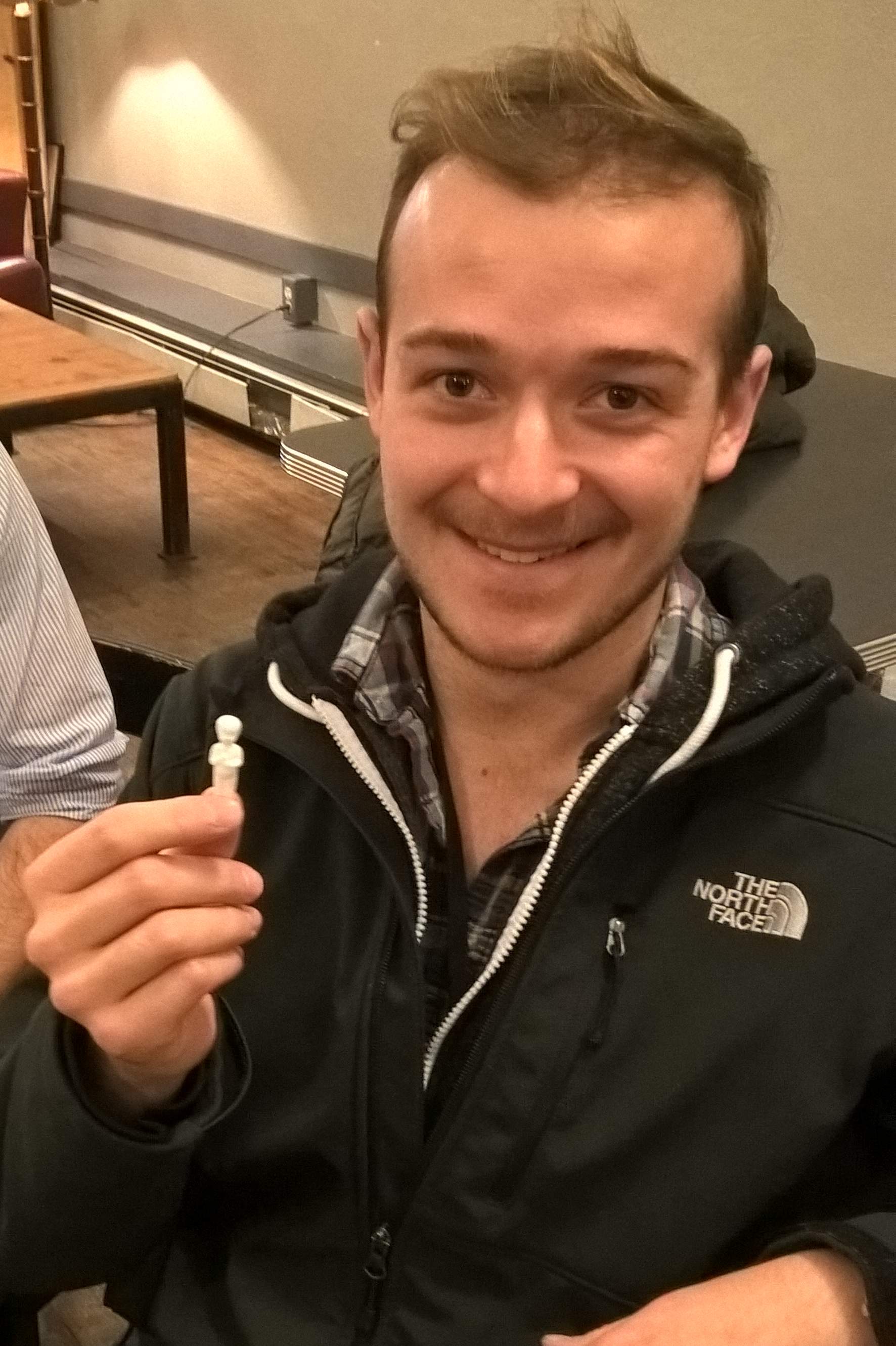 Alberto dijo que la figurilla parece como "el bebé bailando" en este video. ¿Tiene razón?
No sé, pero el video me recuerda del video de David Hasselhoff con la misma canción:
En otras noticias, Julie pasó las vacaciones en Cancún. Ella no sabía que Alberto y yo fuimos allí en noviembre, así le mostré algunas fotos del viaje.
Feliz año nuevo (y feliz Día de Reyes), todos.