Las palabras nuevas de hoy:
toque madera = knock on wood
cometer errores = to make errors
col = cabbage
betabel, remolachas = beet
chucho = mutt
trabar = to thicken
llanuras = plains (flat land)
repolitos de Bruselas = brussel sporuts
barandilla = handrail, banister
zurdo = left-handed
diestro = right-handed
envidiosa = envious
celosa = jealous (in relationships)
quad (four-wheeler) = cuatriciclo
cast (rigid dressing) = yeso
double-joined = de articulaciones dobles
A esta reunión asistimos Alex, Cherokee, Chris, E, Jenna, Juan K., Juan M., Juan Z., Javi M. (de España), Jenna, Juan, María, Mary, Olivia, Patrick, Raeanne, Sarah, y yo (Félix).
Jenna es un nuevo miembro. Comenzó aprender español en sexto grado. Además, vivió en San Sebastián, España durante un semestre. Algún día quiere regresar y caminar en el "Camino de Santiago."
Juan K. tuvo un accidente en su cuatriciclo y se fracturó el radio en su brazo. Le pusieron un yeso en su brazo por seis semanas.
Olivia nunca se ha roto un hueso en su cuerpo (toque madera). Tiene codos de articulaciones dobles.
En junio, Olivia va a manejar su bicicleta en el Elephant Rock Century. Es una vuelta de 100 millas alrededor de Castle Rock, Colorado con muchas colinas.
Javi nos dijo que el acento de muchos suramericanos es muy atractivo para las españolas. Piensa que el español más puro está en Toledo, España.
Sarah es maestra y está de vacaciones esta semana. Se alegra trabajar en su jardín, beber té, y conversar en español (por supuesto) durante las vacaciones.
Juan M. vistió una camisa que rezaba "La Sociedad de la Aspiradora Americana." Le preguntamos por qué. Nos dijo que no le gustan las aspiradoras porque mucho gente piensa que Juan es experto en ellas. De hecho, él sí es experto de tubos de vacío porque es professor de ingeniería eléctrica. Qué chistoso, ¿verdad?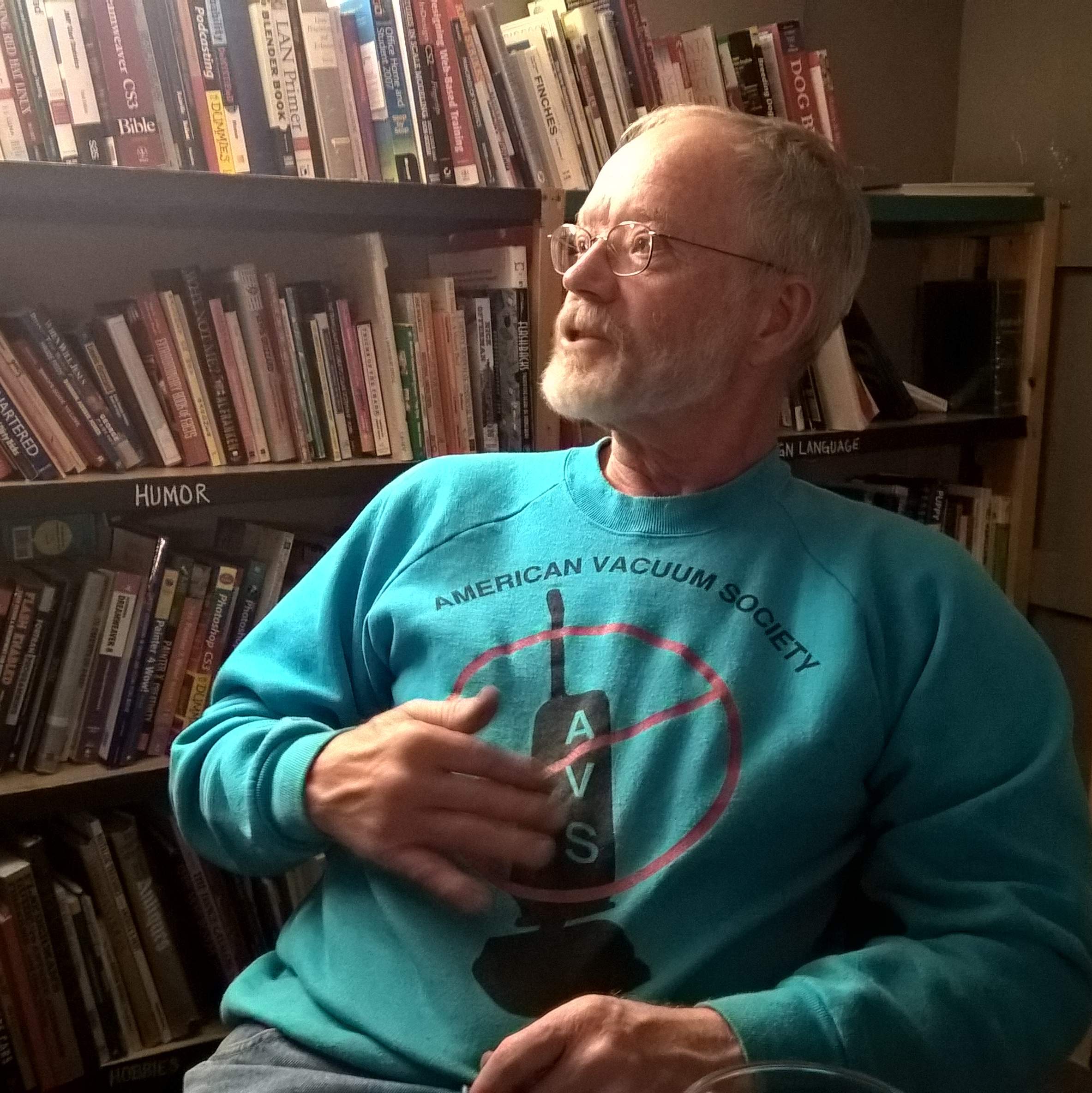 Esta semana, E. va a dar una clase y enseñar a ingenieros de su compañía sobre el cuerpo humano. Azad está en una conferencia en Puerto Rico, y por eso no pudo asistir a esta reunión.
Alex va a Mèxico en mayo para hacer kayak en este rio:
[Notes proofread by FC Spanish members Maria and Patrick.]