Las palabras del día:
el tobillo = ankle
el ayudante de camarero = busboy
un batido = milkshake
zambullirse = to dive (into water)

Ángela, Carl, E, Emily, Juan, Julia, Kara, Karenna (nueva), Matt, Melany (nueva), Sledge, Sloan (nueva) Wes, Zach (nuevo), y yo (Félix).
Melany es ingeniera eléctrica, y Zach es ingeniero mecánico.
Carl y Jae se fueron de excursión en la montaña Lady Washington. Desafortunadamente, Carl se hirió el tobillo cuando bajar el descenso.
El viernes pasado, Ángela hizo karaoke de Disney en Dungeons & Drafts. Manuel y yo asistimos el evento también, pero no cantamos.
Emily y Kara hicieron krav maga durante el fin de semana. Ellas están preparando para una prueba el fin de febrero. Si pasarán la prueba, avanzarán al próximo nivel.
Emily vivió en Minneapolis, incluyendo durante el Super Bowl el año pasado cuando los Patriots y Eagles compitieron en el Metrodome. Dijo que la populación fue doble de lo normal.
Kara es muy fuerte. ¡Puede hacer ocho pull-ups!
A Emily y Kara les gustan mirar Game of Thrones.
El domingo, Ángela, E, Manuel, y Sloan cenamos en Avogadro's number. Hablamos sobre un libro se llama Mother Tongue: The English Language por Bill Bryson que Sloan trajó.
El sábado, participé en el Polar Bear Run & Plunge. Fue muy divertido. El agua del embalse de Horsetooth fue cómodo a pesar de estar de 36 grados (3 grados centígrados).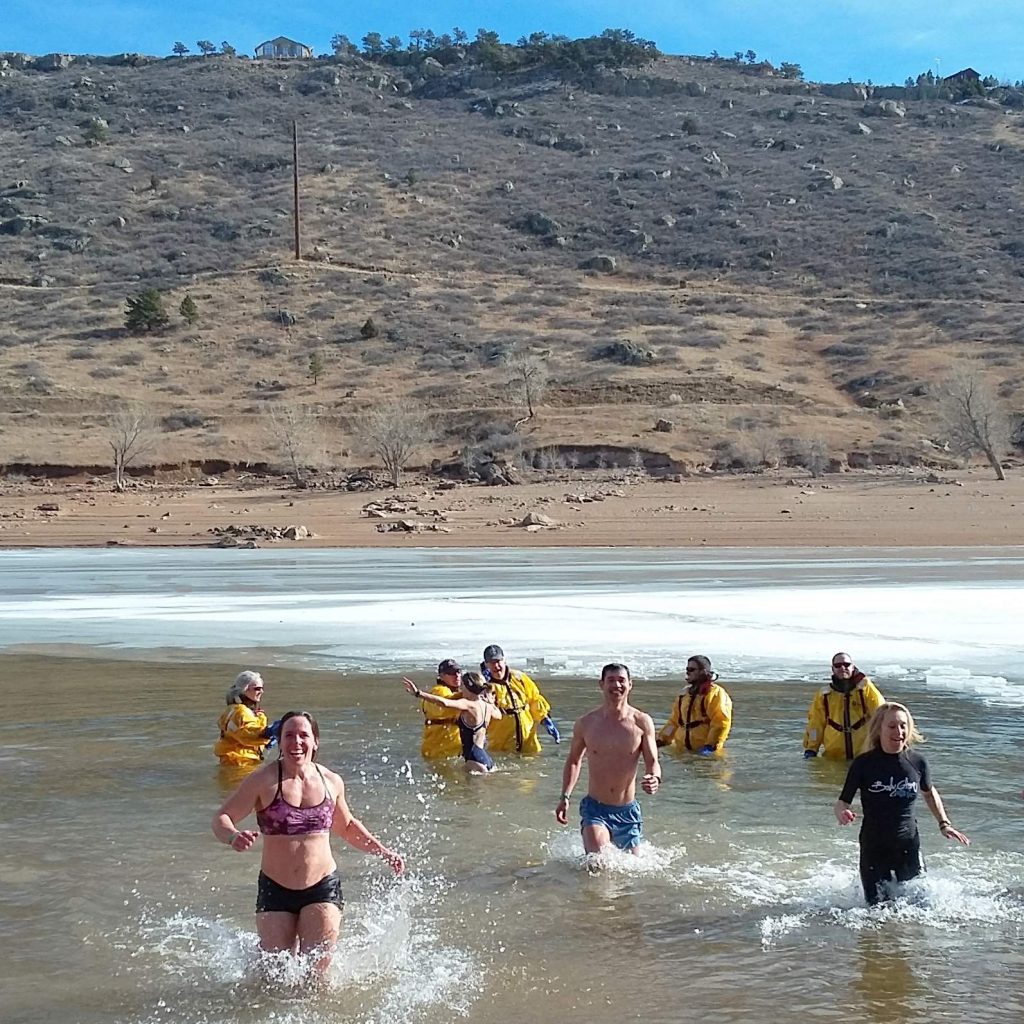 [These notes have not been proofread by a native Spanish speaker and may contain grammatical errors.]