Las nuevas palabras del día:
el paseante = a walker (device)
desmayarse = to faint
perder conocimiento = to lose consciousness; to faint
friki, cerebrito = nerd
analogia = analogy
el barril = the barrel
Alex, Carl, Clayton (nuevo), Diana (nueva), E, Ethan, Jae, Manuel, Marissa, Matt, Mel, Nate, Sarah #3, Yelitza (nueva; la hermana de Diana quien vive en Columbia normalmente) y yo (Félix) asistimos a esta reunión.
El sábado, Matt corrió el Maratón de Long View desde el Parque de la Ciudad (City Park) en Fort Collins a la biblioteca de Loveland (una distancia de 26.2 millas, por supuesto). Fue su primer maratón. Monté en bicicleta para seguir a él y otros amigos; por eso, nos vimos muchas veces. Tomé muchas fotos, incluso esta: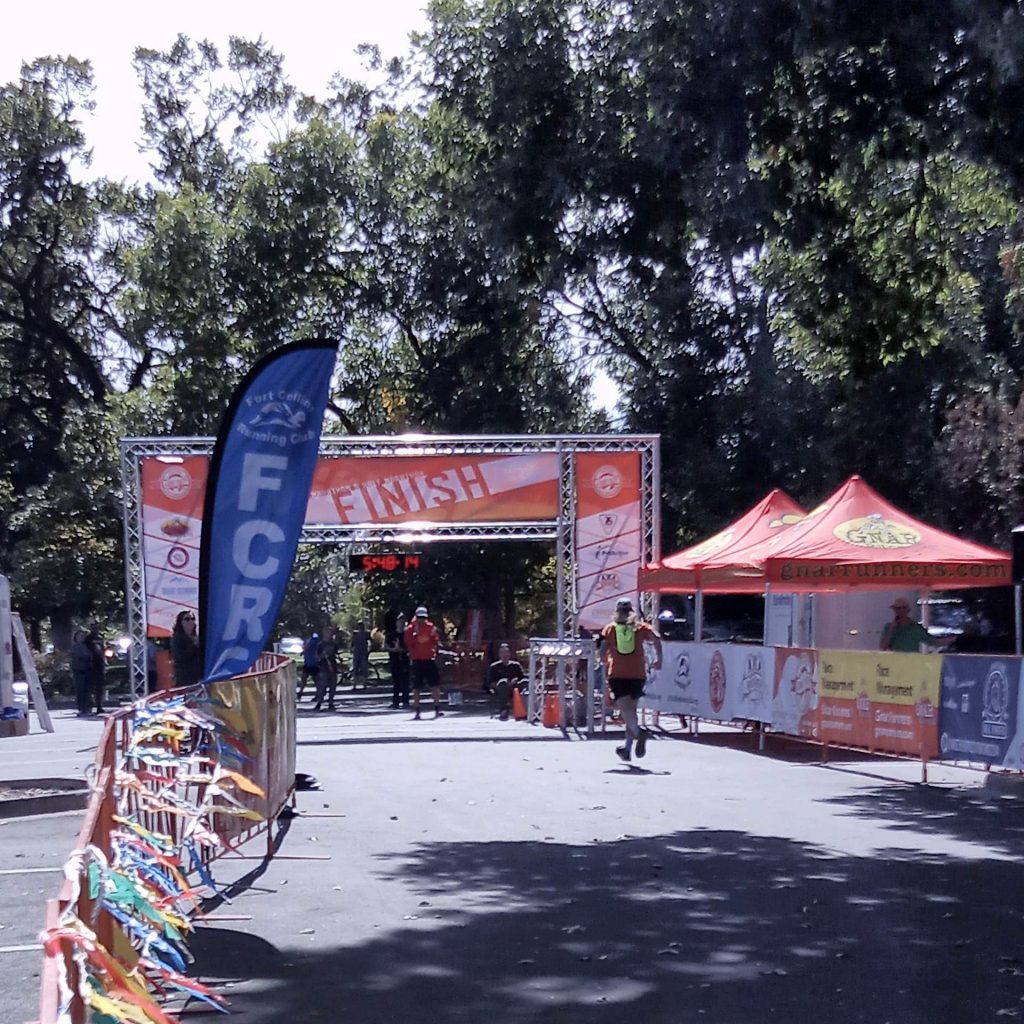 Felicitaciones a Matt. Estoy tanto orgulloso de él especialmente porque no corría durante 40 años hasta el año pasado. Además, durante el mes pasado, tenía una herida de la pierna.
El fin de semana, Marissa hizo una excursión de 15 millas en las montañas cerca de Cameron Pass.
Mel fue a Aspen con su novio para ver los colores cambiados de árboles. Estaba muy emocionada porque pudo conducir un Acura NSX original.
Clayton se mudó a Fort Collins recientemente, pero va a Washington D.C., Atlanta, y otros lugares para visitar a unos amigos, unos museos y unas universidades.
[These notes were proofread by a native Spanish speaker from Venezuela.]