Las nuevas palabras de hoy:
apodo = nickname
camarones = shrimp
zooplankton =
tobillo = ankle
taco = cleat
prometer = to pledge
recaudar fondos = fundraise
hormigas = ants
hoja = leaf
arboreto = arboretum
ácaros = mites
rociar = to spray
mojar = to wet
regar = to water (like with a bucket) Alberto rega las lechugas.
cubeta = bucket
funda = case
cáscara = skin or peel (e.g., of an orange); shells
yema = yolk
confeti = confetti
cinta = tape
coger, recolectar = to pick
guisante = pea
Alberto François, Andrea, Azad, David, Kristin, Juan, otro Juan, Karla, y Tomás (Red Feather Lakes) yo (Félix). El nuevo Juan es de San Francisco; tiene padres de Medellin, Columbia. Medellin es el mismo lugar que Evan (quien está en Washington ahora) estudiaba español durante un semestre de universidad.
Alberto tuvo una historia sobre camarones. Alberto encontró camaronitos en la cima de Grey Rock y los "robó." Aquí está un ejemplo de uno: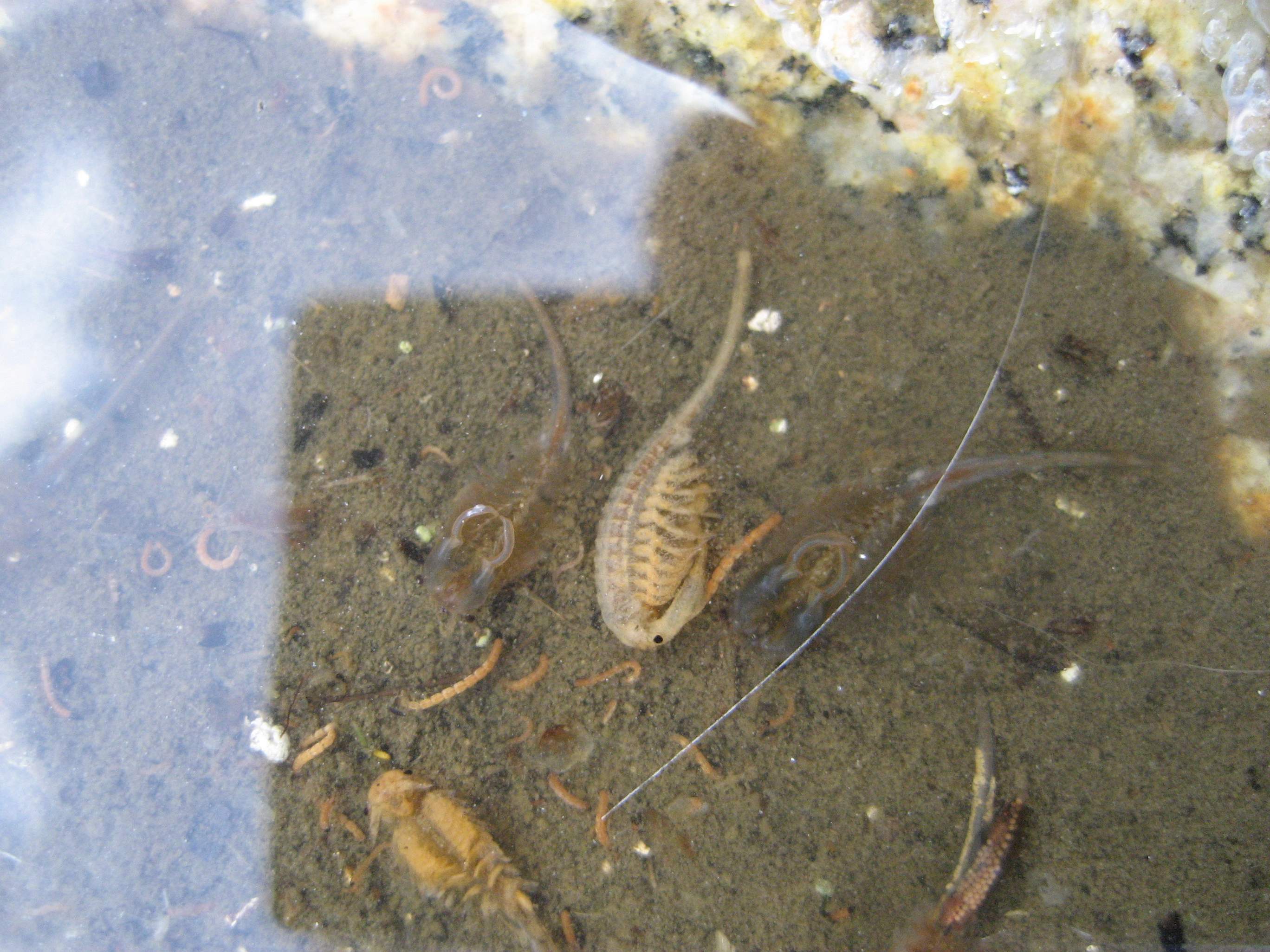 Hablamos sobre basquetból y el juego final de la campeoneta de NBA entre los Golden State Warriors y Cleveland Cavaliers. El juego, y especialmente el desempeño atlético de Lebron James, fue muy épico. El juego era muy emocionante porqué hubo un empate un minuto antes del fin hasta Kyrie Irving disparó (y ganó) un triple.
David—quien es muy alto—no es todavía un fanático de basquetból después de lastimarse el tobillo.
Tomás vive en Red Feather Lakes. Viajó por Guatemala, incluso Quetzaltenango.
Kristin fue a Costa Rica, incluso la costa Pacifica cerca de Reserva Forestal Golfo Dulce. Yo conté mi viaje a Costa Rica, incluso una visita a los sanctuarios de jaguares y perezosos.
Durante el fin de semana, Andrea recolectaba los legumbres de su jardín. Nos contó una historia cuando ella estaba en America de Sur y llamaba miel "salsa de abeja" porqué no sabía la palabra para miel. 🙂