El nuevo vocabulario:
cheater = tramposo
to cheat = hacer trampa
salary = salario, sueldo
tuition = costo de matricula
debt = deuda
carpentry = carpintería
achievement = logro
the waffle = la gaufre
the syrup = el sirop
Asistimos a esta reunión (la última de 2017) Aja, Amanda, Andrew, E, Joseph, Juan (Jonathan Z.), Kaili, Melanie, Michael, Raeann y yo (Félix). Kaili asistió al grupo por primera vez. Vivó en Fort Collins durante toda su vida. Se graduó del Fort Collins High School.
Amanda va a la escuela de médico en San Vicente en el Caribe en dos semanas. Tiene ganas porque su sueño de largo tiempo fue ser médica. ¡Felicidades, Amanda!
E mostró videos del avión que fabricó durante los últimos 4.5 años con la ayuda de Andrew. Lo voló la semana pasada por primera vez y ¡se funcionó perfectamente! ¡Felicidades, E!
Melanie va a visitar a sus padres en Connecticut y va a Broadway en Nueva York durante las vacaciones. Su cumpleaños es el 30 de diciembre. Habla portugués, hebreo, y ruso en adición a inglés y español. Viajó a Bolivia y estudió en España.
Michael ha vivido aquí desde 2009. Tiene una cabaña en las montañas de Snowy Range, Wyoming y habría vivido en Austin, Texas.
Joseph es de San Diego.
Hablamos sobre salsa (el baile). Quizás unas personas de nuestro grupo van a hacerla este jueves en Prost o este sábado en Yum Yum's.
Juan trajo guafres de sirop. Me dijo que son populares durante las carreras hoy en día.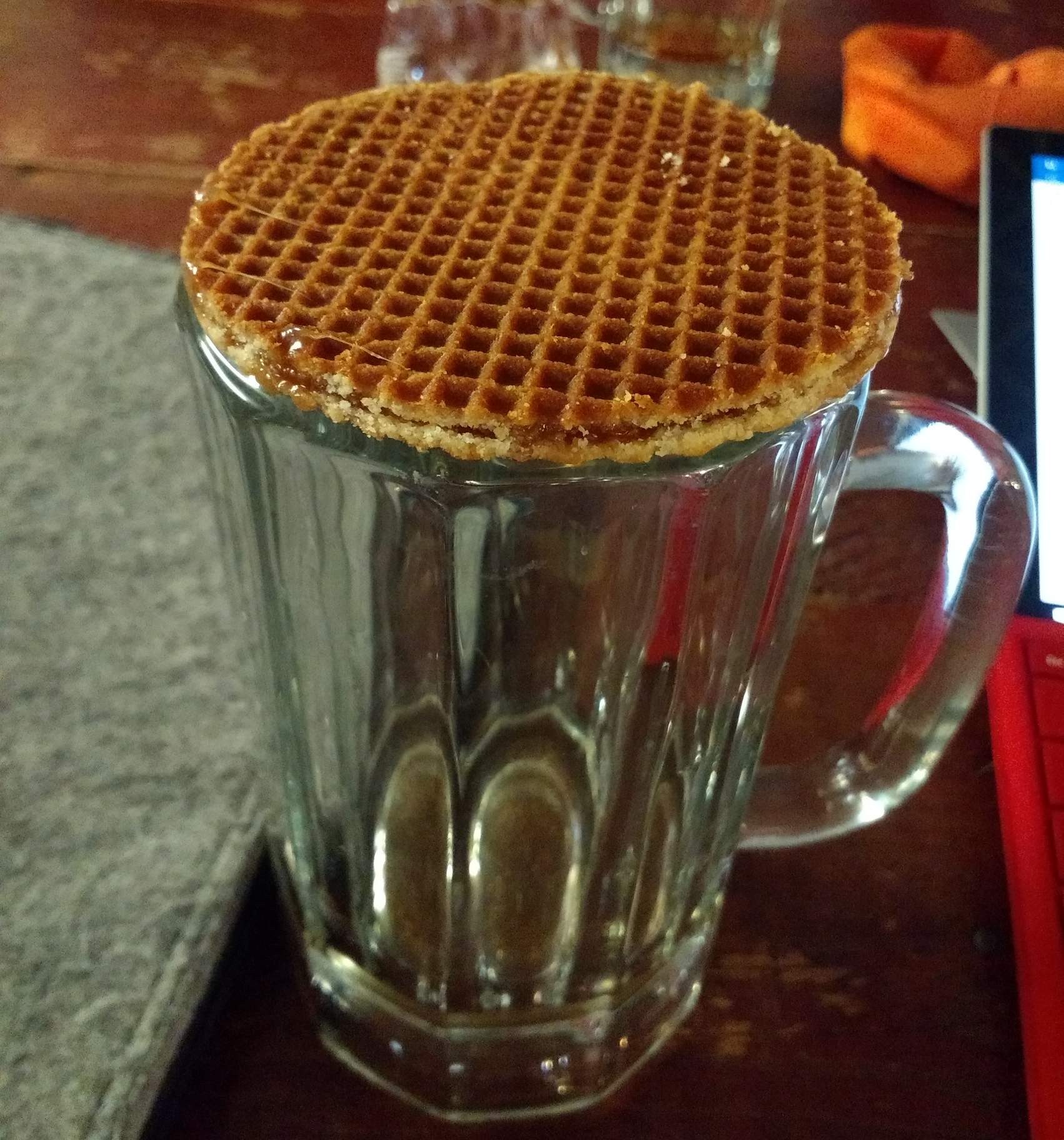 Raeann va a California durante las vacaciones como yo.
Después de la reunión, Amanda, Andrew, E, Raeann y yo fuimos al restaurante Rio Grande para comida y bebidas.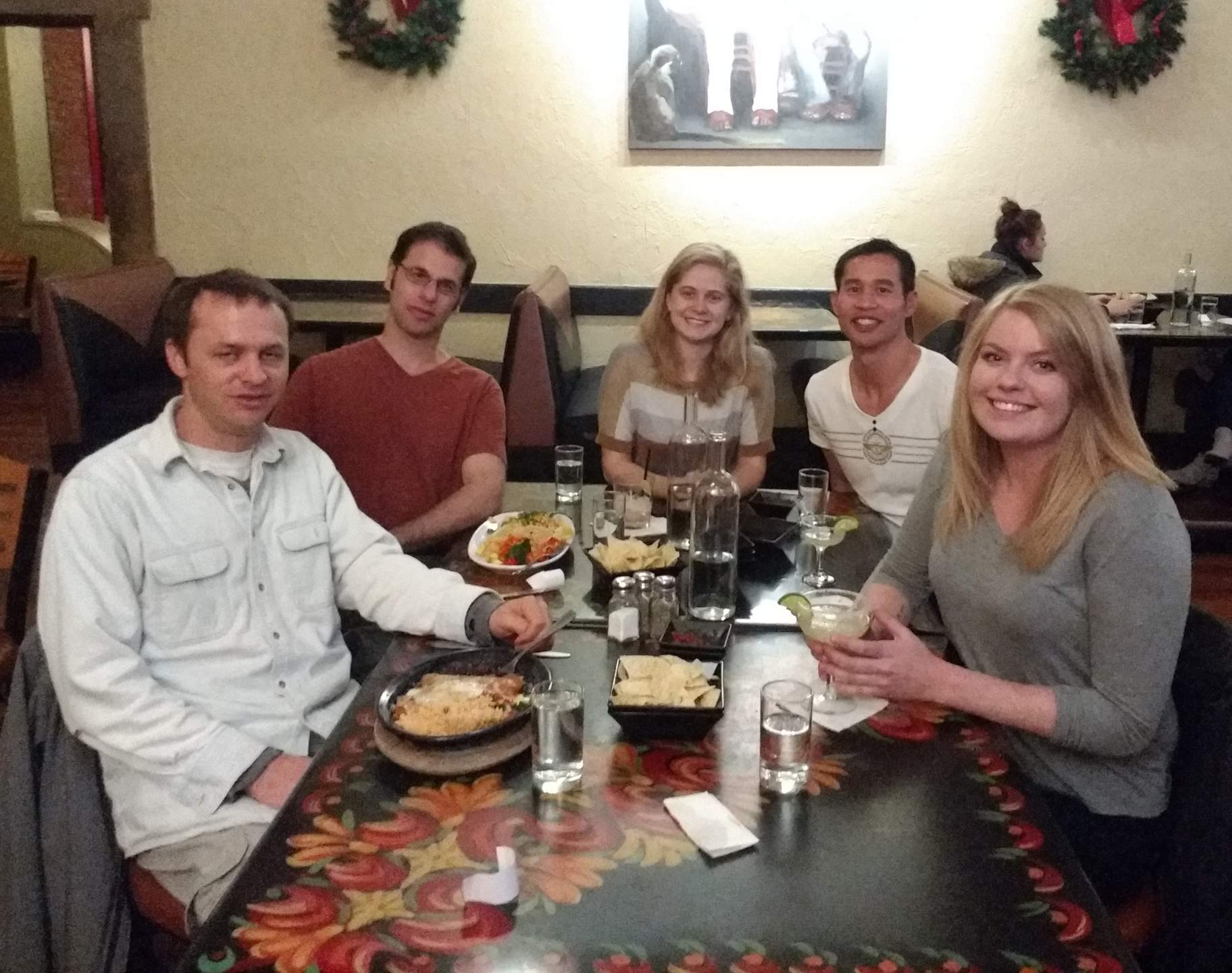 ¡Feliz navidad y año nuevo, todos!
[These notes have not been proofread by a native speaker and may contain some grammatical errors.]