El vocabulario nuevo:
el enano (o la enana) = the midget
el septo = the septum
la temporada = season (sports)
la estación = the season (weather)
la manifestación = the protest
el polo (España)= the Popsicle
los saltamontes = the grasshoppers
el campeonato = the championship
Alene, Charlie, Hannah, Hiroki, Jae, Manuel, Mel, Melia, Mercedes, y yo (Félix) eramos los participantes en esta reunión de conversación española.
Jae pasó 12 días por México con su familia; viaje por autobús, taxi y Über. Miró una competición de lucha libre en una arena de México.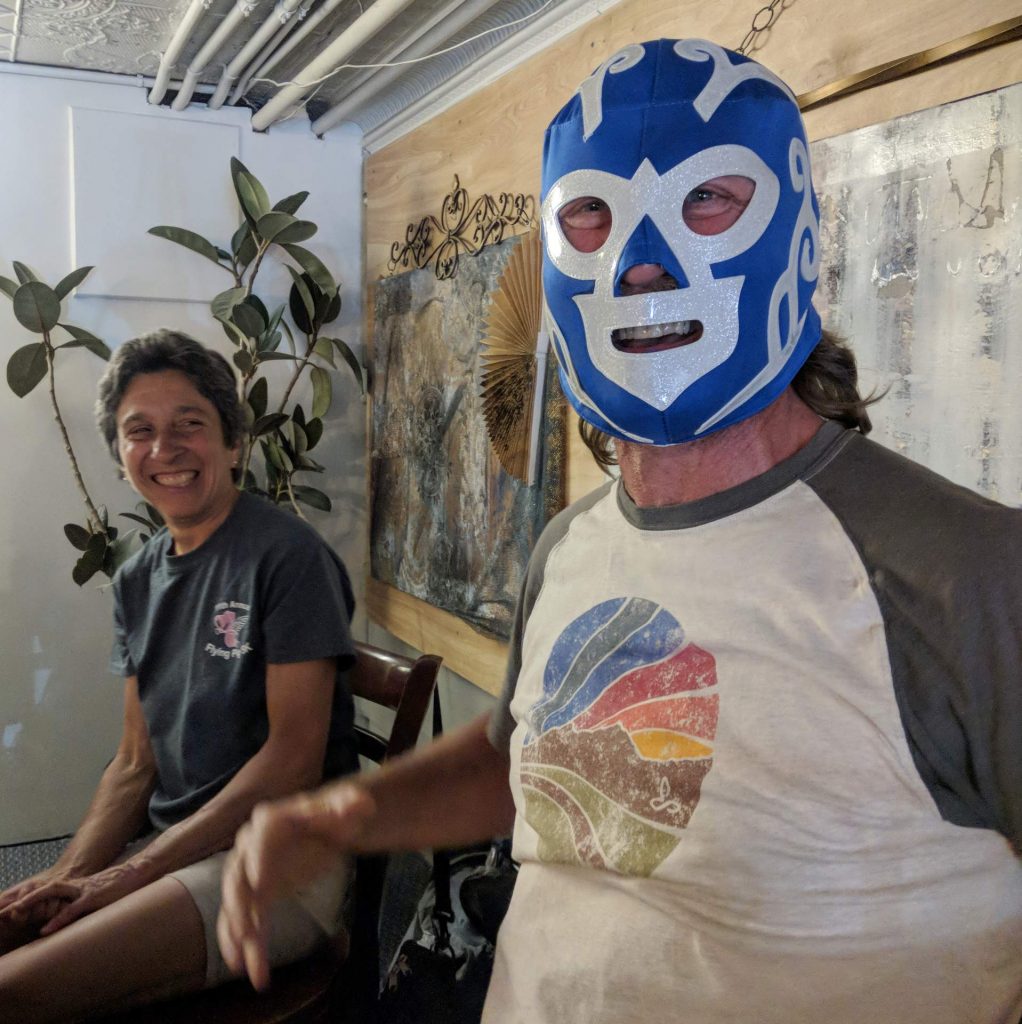 Mercedes va a hacer una carrera de Leadville este fin de semana. Hay nieve allí; por eso, cambiaron la ruta.
El jueves pasado, Manuel tuvo una operación para corregir un septo desviado. Ahora su nariz se siente como un roca, pero espere que puede respirar mejor pronto.
Después de la reunión, Manuel, Mel, y yo fuimos a la taberna Trail Head para mirar el partido de baloncesto entre los Raptors de Toronto y los Warriors de California. Me gusta el jugador Kawhi Leonard de los Raptors muchísimo; creo que es el jugador lo más similar como Michael Jordan. Es un hombre muy interesante también; tiene mucha humildad y es una persona muy inteligente con su dinero.
Por ejemplo, a pesar de estar bajo de contracto de 94 millones de dolares, Leonard estaba conduciendo una camioneta que tuvo 20 años y una valor de poco más que $1000. ¡Y la sola vez perdió su compostura fue cuando perdió su libro de cupones de pollo gratis!