Hoy vinieron Matt, Mitch, Jonathan, Scott, Katie, Mel, Lisa, Christina (nueva), Taryn, Zoe, Nora, Jenny, Lexi, Olivia, Luigi, Carl, Manuel y "E" (yo, el lider del grupo).
Palabras interesantes:
el chaleco – the vest
la cremallera (hay otras palabras tambien dependiendo del país) – the zipper
la manga – the sleeve
el marcador – the scoreboard
la encuesta – the survey
alardear – to brag
la berenjena – the eggplant
el riesgo – the risk
los socios – the partners (como en los negocios)
reservado – secretive
el tronco – the trunk (of a tree)
el patio de la escuela – the playground
Mel corrió otro maratón ayer en Celebration, FL. ¡Ahora ha corrido maratones en 46 estados diferentes! Felicidades Mel. Sólo faltan 4 más. Tiene una amiga que vive cerca, así que no tuvo que reservar una habitación de hotel. Su amiga también corrió una media maratón el domingo. Desafortunadamente, Mel se cayó en la segunda milla durante el maratón y se hizo un corte la mano. ¡La medalla por completar el maratón está hecha para parecerse a una claqueta de Hollywood! Aquí está Mel demostrando cómo usarlo.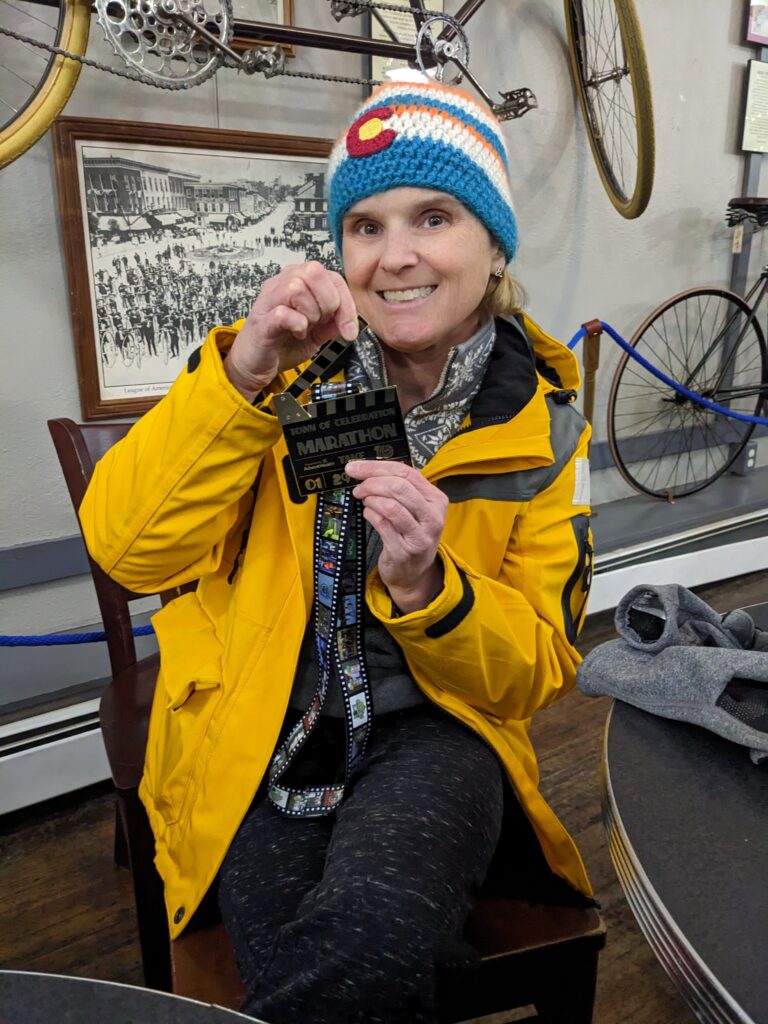 No tuve la oportunidad de hablar mucho con Luigi. Hoy aprendí que habla cinco idiomas: francés, español, inglés, italiano y una lengua indígena peruana. ¡Vaya, es tan inteligente!
Zoe fue a esquiar con 7 de sus amigos en Steamboat durante el fin de semana. Dijo que las carreteras eran horribles en ambas direcciones. Pero, la capa de nieve tenía 3 pies de profundidad.
Olivia llevará a sus estudiantes a Panamá y Costa Rica pronto. Para prepararse para ese gran viaje de campo, Olivia fue sola a Belice la semana pasada para asistir a una sesión de capacitación de varios días. Además, Olivia no solo enseña español. Ella también está enseñando una clase de Ciencias de la Salud este semestre.
Manuel y Carl llegaron hacia el final de nuestro tiempo de reunión hoy, por lo que extrañaron estar en la foto grupal. Manuel estaba muy triste por esto, así que querido Manuel, ¡esto es para ti!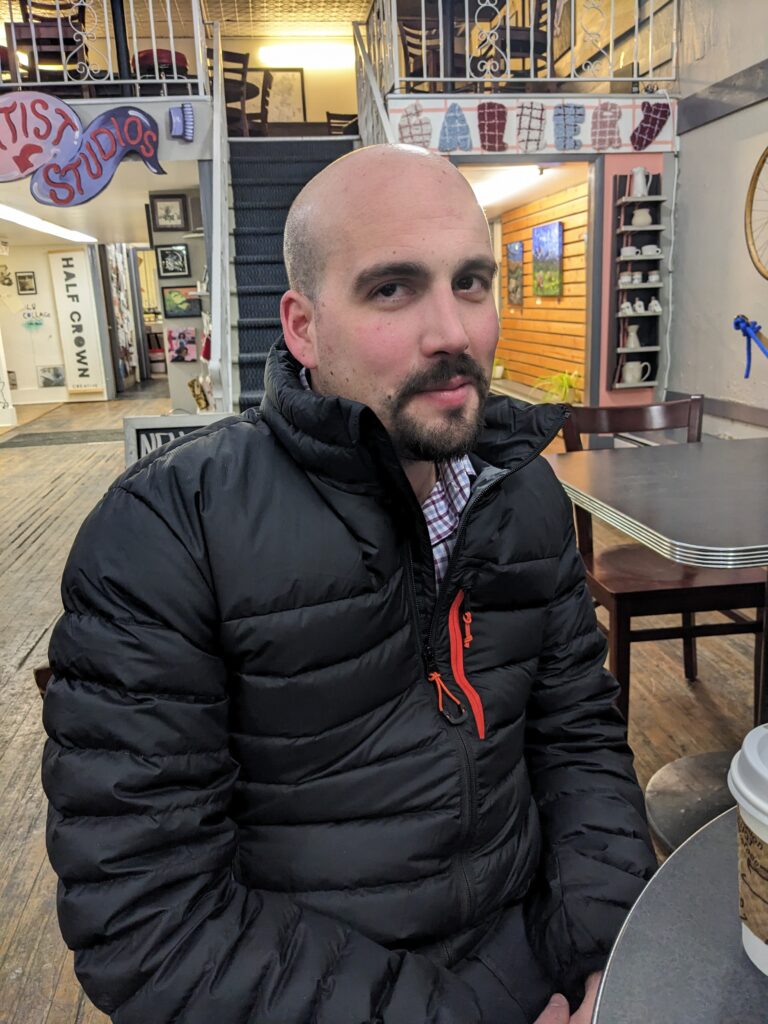 Como siempre, agradezco a Manuel, nuestro maravilloso hablante nativo de español, por corregir los apuntes en español.
Si no quiere ser incluido en las notas y/o las fotos, por favor dígaselo a "E" (yo, el lider del grupo).