Hoy vinieron Matt, Christina, Mel, Lisa, Jonathan, Megan, Katie, Nora, Zoe, Stacey, Andrew y "E" (yo, el lider del grupo).
Palabras interesantes:
la pesadilla – the nightmare
el flashmob – the flash mob
Grecia – Greece
Griego/a – Grecian/Greek
el carro – the shopping cart
Yídish – Yiddish
la furgoneta – the van
el audífono – the hearing aid
mala influencia – bad influence
el amanecer – the sunrise
la tarjeta de regalo – the gift card
descubrir – to uncover/to discover
la aguja – the needle
invasivo – invasive
el vendaje – the bandage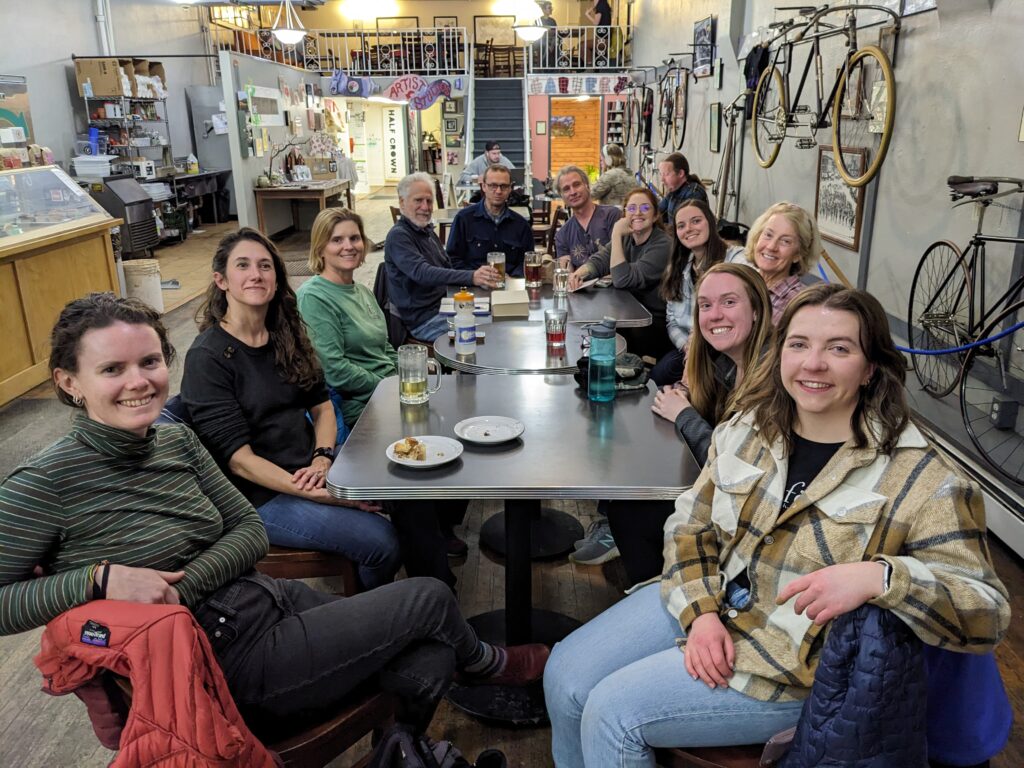 Mel viajará a una isla en Grecia para dar un paseo en bicicleta de una semana con Félix (el último jefe del grupo) y otros. El fin de semana pasado corrió por Bingham Hill.
Matt está leyendo libros que están impresos en inglés y español para ayudarlo a aprender.
Zoe está entrenando para el medio maratón de Horsetooth ocurrirá en unos meses.
¡Nora consiguió un nuevo trabajo y comienza en unas pocas semanas! ¡Felicidades Nora! Cuando tenía 14 años, estaba jugando fútbol en la escuela y accidentalmente pateó un nido de avispas. Le picaron 12 veces. ¡Ay!
Como siempre, agradezco a Manuel, nuestro maravilloso hablante nativo de español, por corregir los apuntes en español.
Si no quiere ser incluido en las notas y/o las fotos, por favor dígaselo a "E" (yo, el lider del grupo).