Hoy vinieron Matt, Mel, Katie 2, Addy, Jed, Jonathan, Kyle, Ky, Kathleen, Katie, Richard, Sarah, Jennifer, Theo, Samuel 2, Sarah 2 (nueva), Felix, Nicole, Collins (nuevo) y su madre Ping (nueva) y "E" (yo, el líder del grupo).
Palabras interesantes:
el cochon – the mattress
la magdalena – the cupcake
el violín – the fiddle
las gaitas – the bagpipes
el/la arándano – the blueberry
denso/a – dense
el electrón – the electron
la masa – the mass
Ky se va a Argentina el viernes.
Matt y su esposa Jenny fueron a Nueva Escocia para asistir a un festival de música se llama Festival de l'Escaouette. Estuvieron en el festival desde las 3:00 am todos los días. Como su hotel estaba a solo 1 km del festival, ¡regresaban cada noche y dormían hasta el mediodía!
Felix se perdió la foto del grupo por segundos, así que le robé (yo, "E", el líder del grupo) una foto justo cuando llegaba.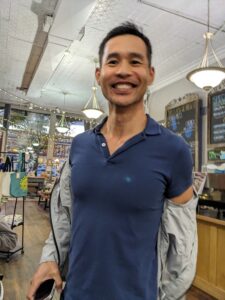 Collins (nuevo) llegó al grupo por primera vez. Me dijo que Ping (nueva), su mamá, estaba afuera así que fui a buscarla. Conozco (yo, "E", el líder del grupo) a Ping desde hace mucho tiempo, al igual que Felix del Fort Collins Running Club. Collins tiene muchos videos en su canal de YouTube se llama "Culturosity".
Muchas gracias a todos los que pueden apoyar a nuestro maravilloso anfitrión, Bean Cycle. Aquí hay algunos deliciosos cupcakes que compartimos esta noche.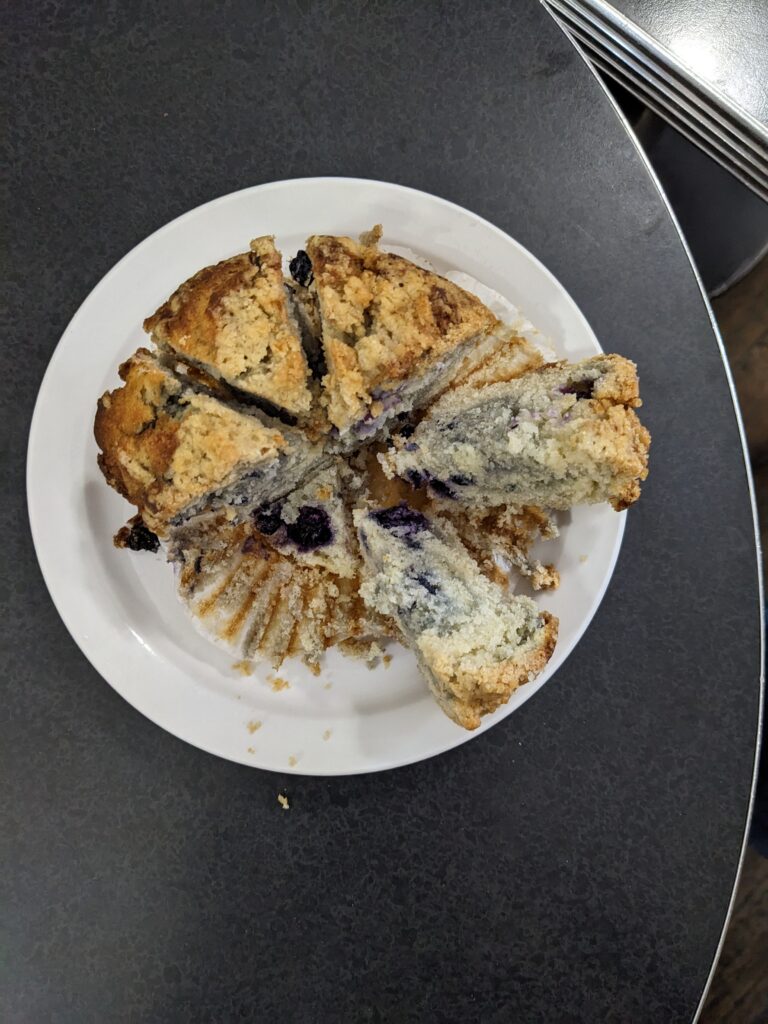 Las notas de esta semana fueron "corregidas" por computadora y tendrán errores asociados con esa metodología.
Si no quiere ser incluido en las notas y/o las fotos, por favor dígaselo a "E" (yo, el líder del grupo).