El nuevo vocabulario:
el payaso = the clown
el cuádriceps = the quads
to file (classify) = archivar
the scientists = las científicas
the troublemaker = el alborotador
A esta reunión asistimos. Alex, Amy, Azad, Cathy, Carol, David, E., Hannah (nuevo miembro de la semana pasada), José, Krista, Matt, Manuel, Mel, Nate, Travis, Walter, Wes, Zoe, dos o tres otras personas y yo (Félix).
La media maratón de Horsetooth ocurrió ayer. Matt y Mel corrieron. Estoy orgulloso de ellos, especialmente Matt porque corrió una media maratón por primera vez y ¡no pudo entrenar las últimas cuatro semanas!
A Manuel le gusta el Plymouth Barracuda.
Amy regresó de Nicaragua.
Una noche de ciencia por científicas latinas en la cervecería de Horse and Dragon el viernes, el 27 de abril.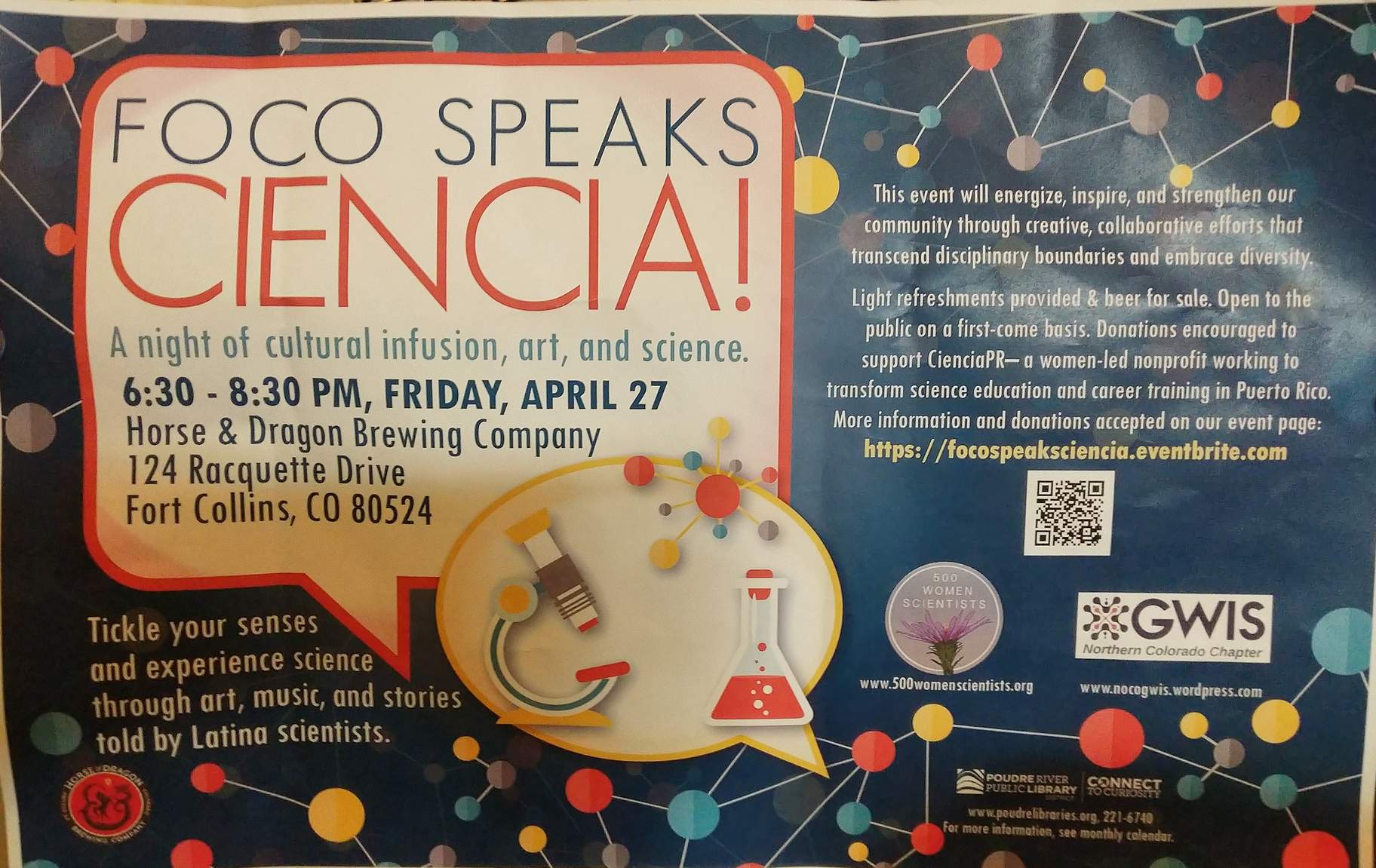 Aquí están unas fotos de Cathy de nuestro grupo esta noche. ¡Gracias, Cathy!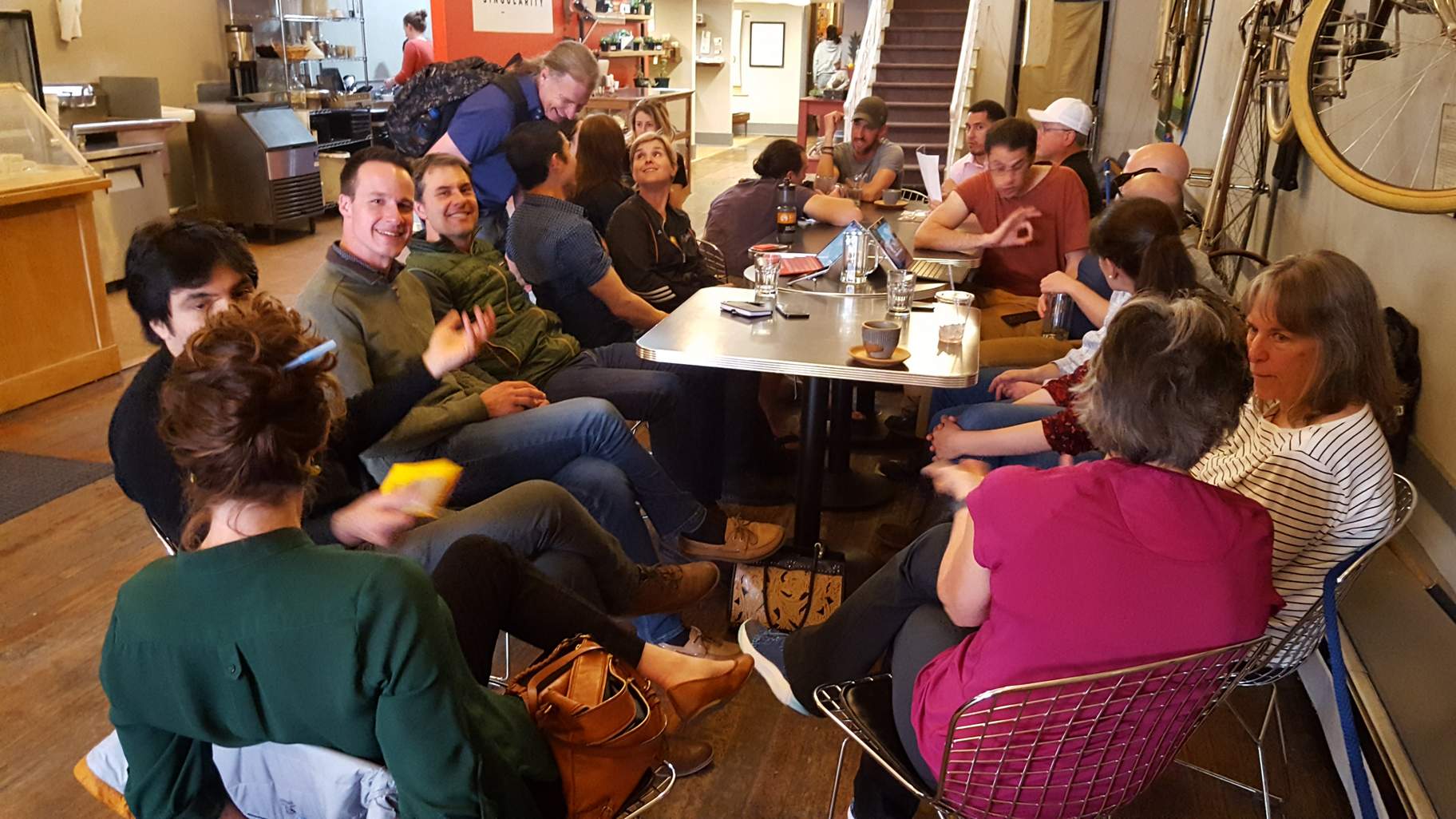 [These notes have not been proofread by a native speaker and may contain some grammatical errors.]